Daniel Hood Roofing is East Tennessee's trusted professional roofing company and local roofing experts. We offer comprehensive roofing solutions, including but not limited to free roof inspections, roof repair for all types of roofs and damage, and complete roof replacement and new roof installation. Our licensed and insured professional roofing contractors are equipped to handle any roof issue. Our no-worry roof guarantee features a warranty on all roof products, labor, and workmanship. We work directly with insurance as needed, and of course, we offer flexible financing with no down payment. Daniel Hood Roofing adheres to a customer-first mentality, providing clear communication, timely work, quality products, and superior workmanship at fair, honest prices.
Fast Free Roof Estimate
"*" indicates required fields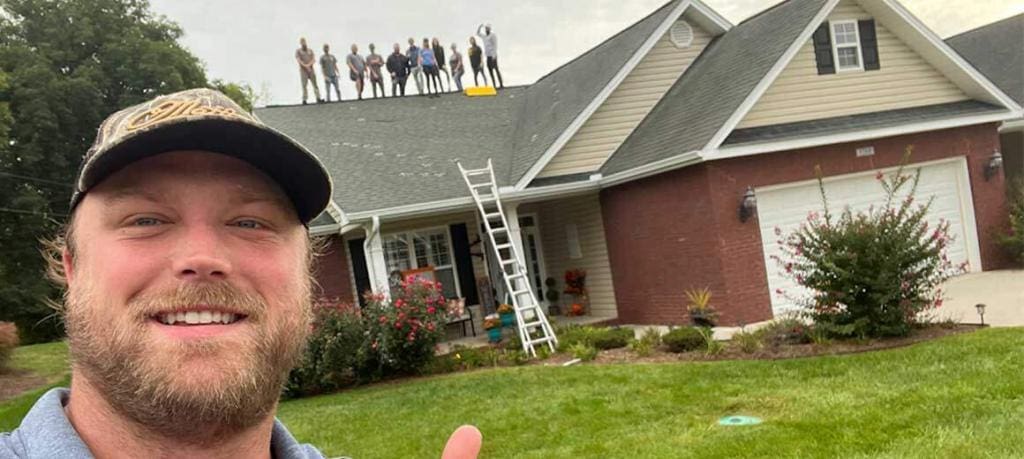 Knoxville native, former Tennessee Volunteer defensive tackle, and VFL Daniel Hood founded Daniel Hood Roofing. Daniel was Academic All-SEC and SEC Academic Honor-Roll while playing for the Volunteers and quickly turned to the roofing business when his playing days ended.
With a team of more than 20 employees, Daniel Hood Roofing has become one of the most awarded and endorsed roofing companies in East Tennessee. Together, we have built a thriving business while still keeping people at the forefront of our firm, first and foremost.